SMART BOOKS
Photobooks that create themselves Just upload your photos and let our software work its magic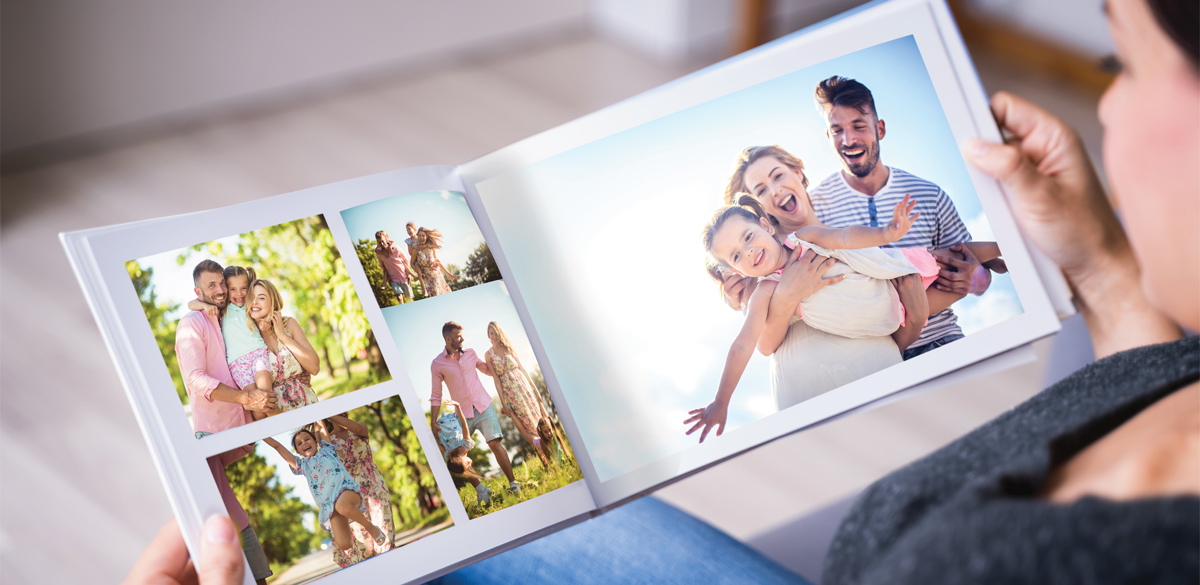 What are SMART BOOKS
Our Smart Photobook Designer takes the photos you upload and automatically creates a photobook which is ready to order.
The designer automatically select the best photos, removes blurry or duplicate photos and applies the best layouts to suit your images.
Your photos are added to each page and cropped without you having to lift a finger or click a mouse!
Within minutes you will have a photobook which is ready to order.
Choose from 20 different designs and order yours today!
How to Get Started
Once you have selected your book theme, upload your photos from your device, google photos or social media. Our smart designer will automatically select your best photos and create a beautiful photobook for you in just minutes!

1. SELECT YOUR TEMPLATE
Choose from one of our 20 different templates to suit the theme of your book.

2. UPLOAD PHOTOS
Upload photos from your computer, Google Photos or Social Media.

3. SMART CREATING
The fun part! Our smart designer then selects the best photos and layouts and creates the perfect photobook for you.

QUICK & EASY CREATION

SMART AUTOMATIC DESIGNER

HAPPINESS GUARANTEED
Beautiful Photobooks

PHOTO SELECTION
Who has the time to sort through hundreds of photos, select the best ones and place them in order? Our smart designer selects the best images for you based on quality, sharpness, exposure and colour. It will also remove any duplicate or blurry photos, all in a couple of minutes. Making the perfect photobook quick and easy.

AUTO LAYOUTS
Once your photos have been selected, the designer will automatically work out the best number of pages based on the amount of photos uploaded. Our smart technology analyses your photos, zooms and crops the people that matter and removes any non-important details in the background.

ADVANCED EDITING
Once the smart designer has worked its magic, you will be able to preview every page to ensure you are happy with the book. All the advanced design tools you know and love can be utilized to add the finishing touches to your book before placing your order.
Quality You Can Trust

BRILLIANT COLOUR & PAPER
We use the latest printing technology to deliver brilliant colours and print quality you won't see anywhere else. Your smart book can be printed on our standard 170gsm paper, thicker 250gsm paper or our lay-flat 216gsm paper.

AUSTRALIAN MADE
We are really proud of how far we've come. Not only are we an Australian owned business but we also manufacture all of our products right here in Australia. We really wouldn't have it any other way! It allows us to have complete control of what we do, be innovative and most importantly, every time you order from us you are supporting an Australian job.

TOP NOTCH SERVICE
Not only do we provide a great quality product we also have a great team that can help along the way, we're here for you. Our amazing Customer Support Team are available via phone, email or Live Chat to answer any queries, every step of the way.