Ajoutez une touche d'originalité à votre cuisine ou offrez un cadeau de mariage ou de pendaison de crémaillère unique grâce à nos Planches à Découper! Choose from 12 different board sizes and 30+ designs or create your own custom design. Our Cutting Boards are laser engraved and can be ordered quickly and easily online.

12 Sizes to choose from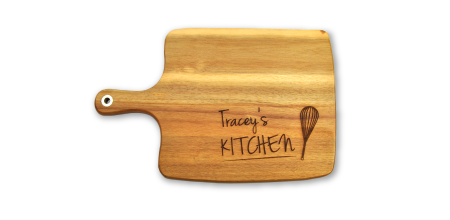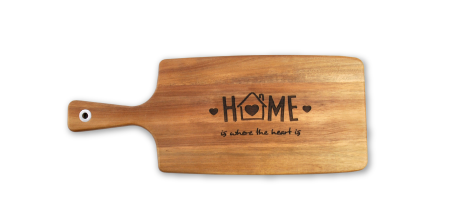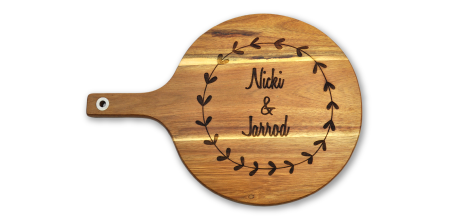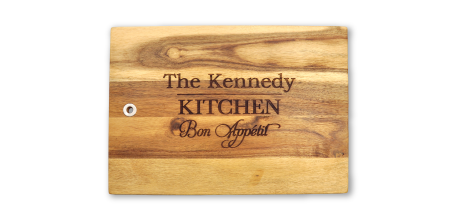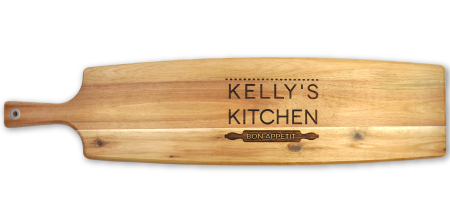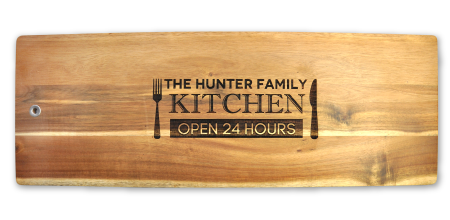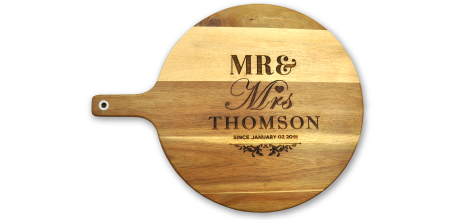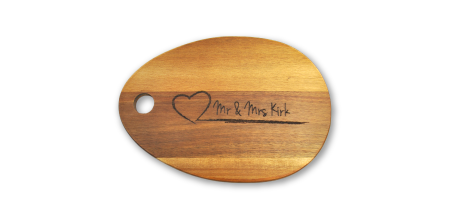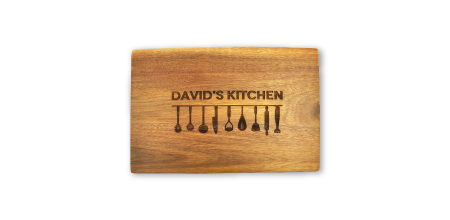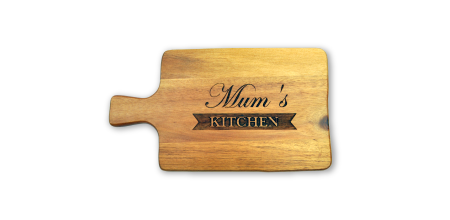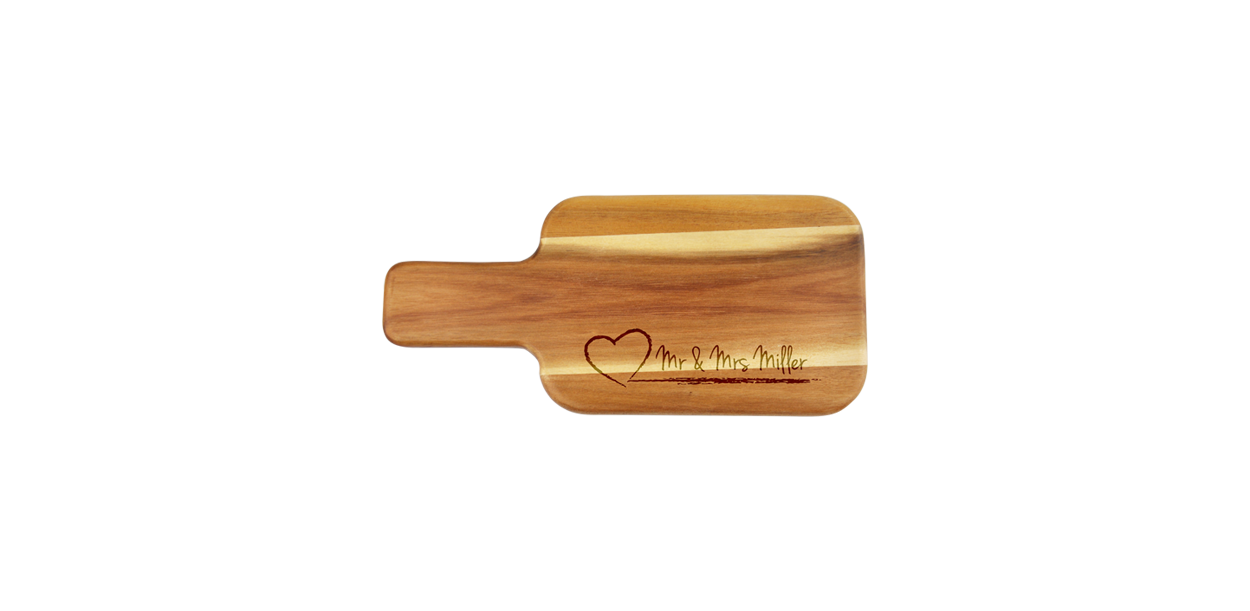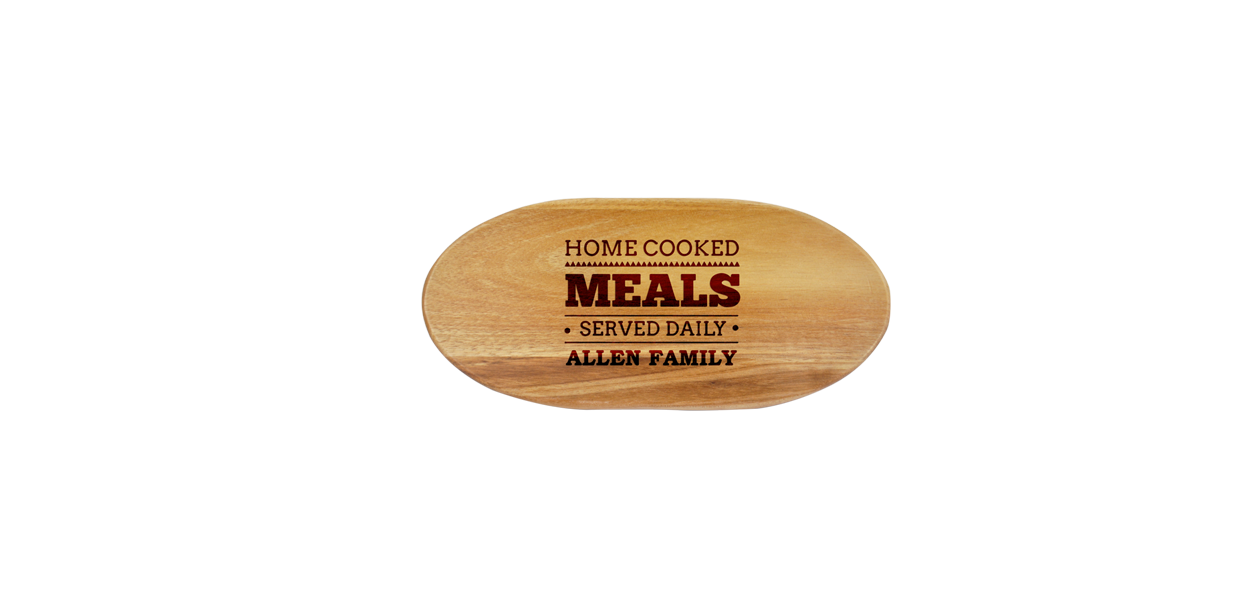 Personnaliser votre Planche à Découper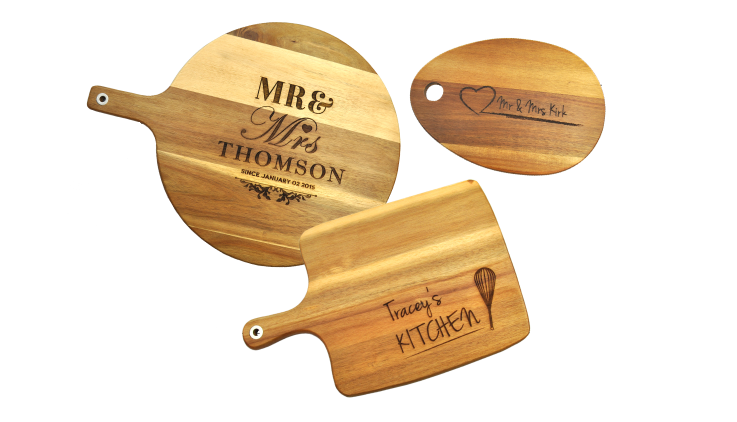 Create your personalised Hardwood Cutting Board quickly and easily online.
Personalise your board using any of our 30+ layouts.
Ajoutez et personnalisez le texte et les formes.
Add some flare with our large range of scrapbook items!
When designing your board, please only use solid black text and shapes as the laser cannot engrave shades, colours or photos.
Quelque chose d'original pour votre cuisine!
• Bois en provenance de fournisseurs qui respectent les règles de reforestation.
• Great for all kitchen use as Acacia Wood is known for moisture resistance and durability.
• The boards are coated with a food safe oil to ensure your design lasts the test of time.
• Please note as all of our Cutting Boards come from Natural Acacia Hardwood, you will find the grain of the wood varies from board to board. Due to this, laser engraved text and shapes can change in contrast over the different grains.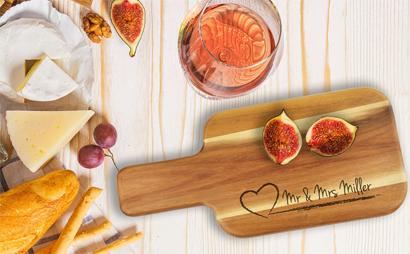 Handcrafted Acacia Wood
• We recommend leaving your board to sit for 1-2 weeks prior to use to allow the oil sink into the wood.
• Once used, hand wash with warm water and wipe with a dry cloth.
• Maintain with a food safe mineral oil as required.
• Not microwave or dishwasher safe. Do not soak in water.
Acheter votre Planche à Découper est très simple!
| | |
| --- | --- |
| 1 | Choisissez un designer correspondant à vos besoins. |
| 2 | Select the template you would like to use and customise your text. |
| 3 | Once you're happy with your Cutting Board, save your project and proceed online to order. |
Notre Engagement Qualité

Satisfaction Garantie!

Fabriqué par une société australienne.

Magnifiques produits artisanaux.
PhotobookShop FR has earned an excellent reputation with customers by providing a wide range of products, using premium materials and giving a quality printing guarantee at the lowest price.
• Australian made and owned
• Highest quality materials and workmanship
• 100% satisfaction garantie
• Environmentally friendly production
• Generally, manufacturing takes 2-7 business days. During busy periods this may take up to 14 business days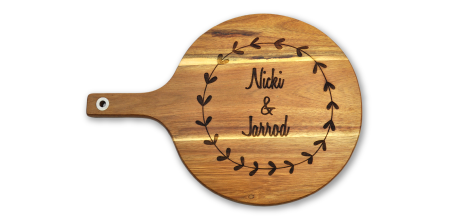 Commencez dès maintenant!