Create a Personalised Photo Calendar capturing those special moments in life. Personalise each calendar with your own photos, backgrounds, scrapbook items and important dates like birthdays and anniversaries. You can start your calendar from any month and they are quick and easy to create with our design software or online designer.

Acheter votre Calendrier est très simple!
| | |
| --- | --- |
| 1 | Choisissez un designer correspondant à vos besoins. |
| 2 | Téléchargez vos photos et commencez à créer! AAdd your personal touch with our great backgrounds and scrapbook items. |
| 3 | Once you are happy with your Calendar, save your project and proceed online to upload your order. |
Personnaliser votre Calendrier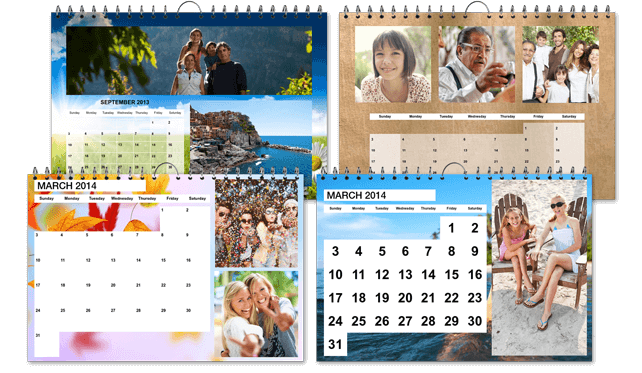 There are 7 different sizes and over 30 designs to choose from
Add your friends & families birthdays and special dates
• Personalise each month with your own photos.
Choisissez vos propres photos pour l'arrière-plan ou choisissez l'un des nôtres
• Easily add Public Holidays and School Terms.
Vos photos préférées chaque mois!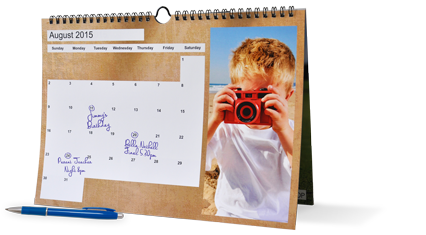 • The A4 size comes in both portrait and landscape.
• The 30x30 Double and A4 Double are two sheets bound together.
• Desk calendar can stand or hang.
• Your images are printed on high quality 170gsm silk paper.
• Strong metal ring binding and hanger included in some sizes.
Notre Engagement Qualité

Satisfaction Garantie!

Fabriqué par une société australienne.

Magnifiques produits artisanaux.
PhotobookShop FR has earned an excellent reputation with customers by providing a wide range of products, using premium materials and giving a quality printing guarantee at the lowest price.
• Australian made and owned
• Highest quality materials and workmanship
• 100% satisfaction garantie
• Environmentally friendly production
• Generally, manufacturing takes 2-7 business days. During busy periods this may take up to 14 business days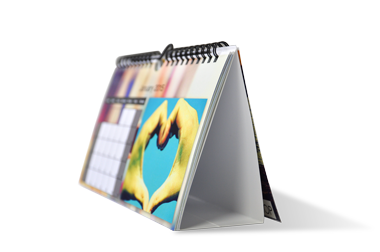 Commencez dès maintenant!