Décorez votre sapin de Noël avec nos décorations de Noël personnalisées et uniques.
Accrochez tous vos souvenirs préférés dans votre sapin et égayez la pièce avec nos Décorations de Noël personnalisées.
Why not purchase a few packs and give away individually as gifts. Choose from 6 different shapes.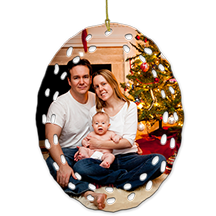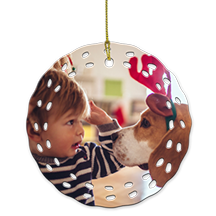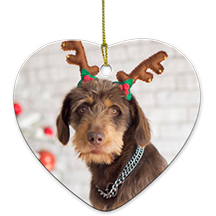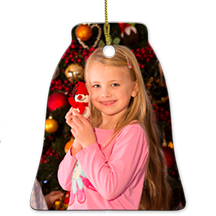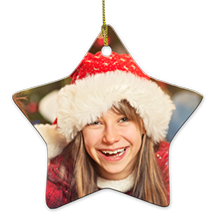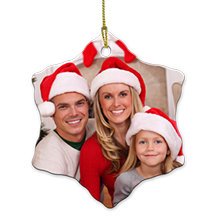 Personnaliser vos Décorations de Noël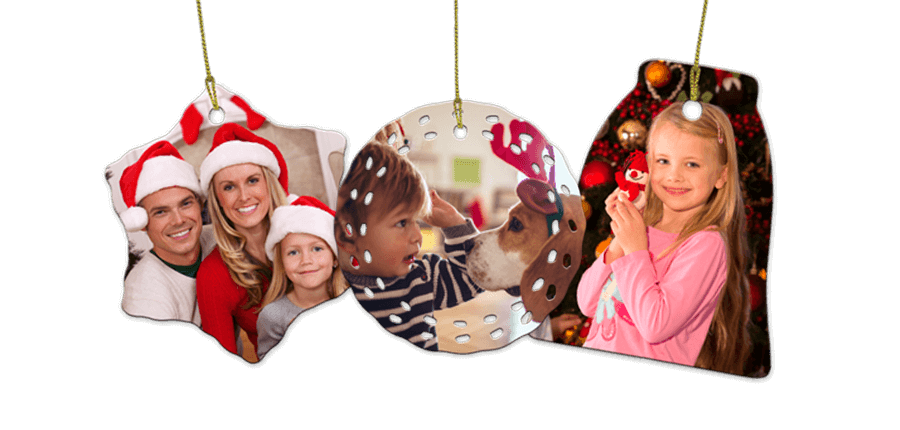 • Ajoutez un texte personnalisé sur chaque décoration pour chaque membre de la famille.
• Utilisez-les comme étiquettes pour les paquets cadeaux et accrochez-les dans le sapin l'année suivante.
• Choose from 6 different shapes: Star, Heart, Oval, Bell, Snow or Circle. Use just one or all.
Une touche personnelle pour une occasion spéciale
• Made from strong Ceramic material.
• Magnifiques impressions aux couleurs vives de chaque côté de la décoration!
• La taille varie entre 70 et 80mm de haut et 3mm d'épaisseur.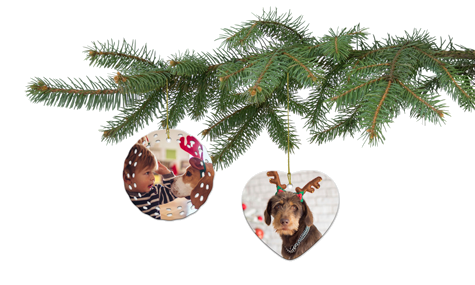 Acheter vos décorations de Noël est très simple!
| | |
| --- | --- |
| 1 | Choisissez un designer correspondant à vos besoins. |
| 2 | Téléchargez vos photos et commencez à créer! Ajoutez votre touche personnelle grâce à nos arrière-plans et éléments de scrapbooking. |
| 3 | Lorsque vous êtes satisfait de vos Décorations de Noël, enregistrez votre projet et passez votre commande en ligne. |
Notre Engagement Qualité

Satisfaction Garantie!

Fabriqué par une société australienne.

Magnifiques produits artisanaux.
PhotobookShop FR s'est forgé une excellente réputation auprès de ses clients en offrant une large gamme de produits fabriqués à partir de matériaux de premier choix ainsi qu'une garantie sur la qualité d'impression.
• Fabriqué en Australie avec des matériaux et une confection de la plus haute qualité
• Impression de haute qualité grâce aux toutes dernières technologies en matière d'impression
• 100% satisfaction garantie
• Production respectueuse de l'environnement
• Generally, manufacturing takes 2-7 business days. During busy periods this may take up to 14 business days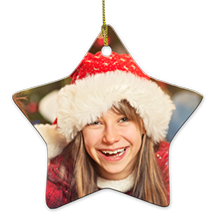 Commencez dès maintenant!